Social Responsibility
Grasshopper Investments as a socially responsible company and Clean Water e.V.
The Clean Water Association is a registered non-profit organization. The mission of the association is the promotion of safe and clean water supply in areas where currently no access to clean drinking water exits.

In many countries women and children spend long hours each day to fetch potable water and have to walk long distances to supply their families.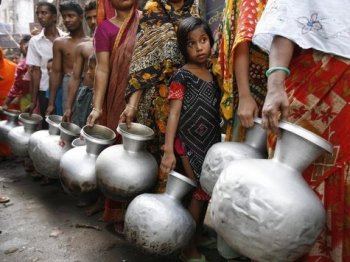 Drinking water kiosks produce clean drinking water locally and sell it at low prices to the local population.

This approach creates sustainable structures and doens't require long-term donations to accomplish a secure supply of clean drinking water. Water kiosks not only provide affordable drinking water for their communities but also create jobs and livelihoods for people in these communities.

The Clean Water Association (e.V.) is Currently funding drinking water projects in India and the Philippines.




www.clean-water.org